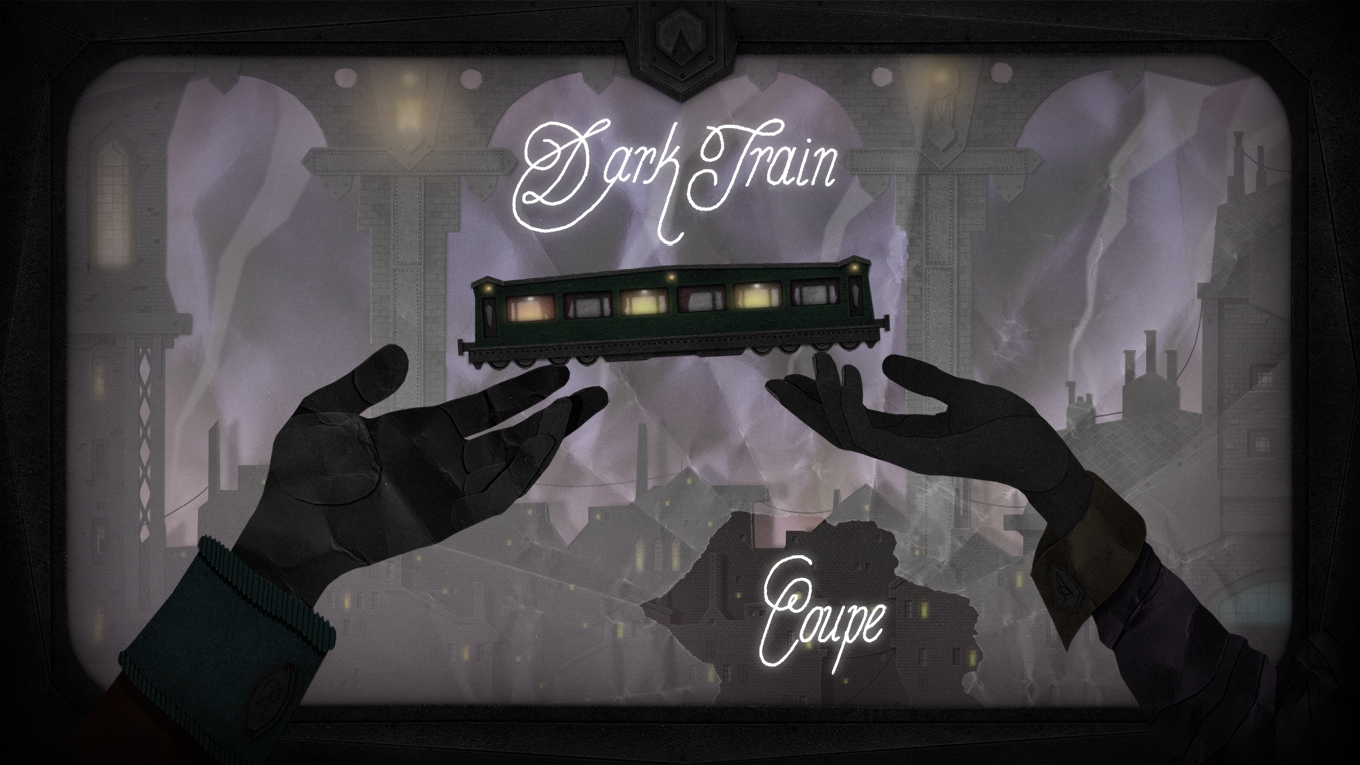 Dark Train: Coupe
Dark Train: Coupe is a steampunk visual novel made of paper, story prequel to Dark Train. Be a passenger, listen, discuss and decide what will happen next during your journey through the Border City. Meet Ann Tagrezbung – she is quite lovely, unmechanical and still human...
FEATURES:

decision-based story
rich dialogues
tons of text
paper-made visuals
suffering by reading
The last dialog...
Girl in the black dress walked back and forth once again to get a better look over the coupe. She got the impression that there is nothing wrong with the passengers inside, but she did notice a crack in the Coupe's window. She did not see any glass shards on the floor. A girl who sat opposite to the crack in the window seemed quite uninterested about that fact. In spite of that, the girl in the black dress decided to try the coupe out... She knocked on the door and stepped inside.