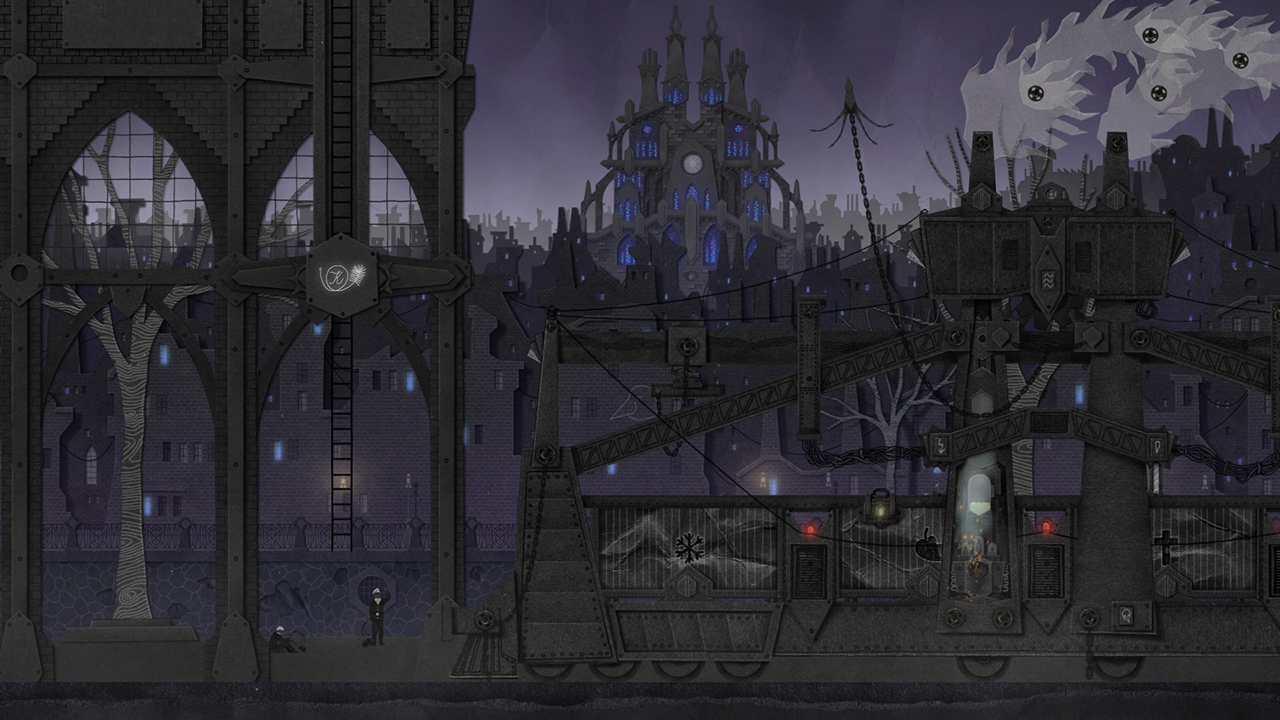 Dark Train
Dark Train for FREE – One Year Anniversary & valuable experience with scammers
---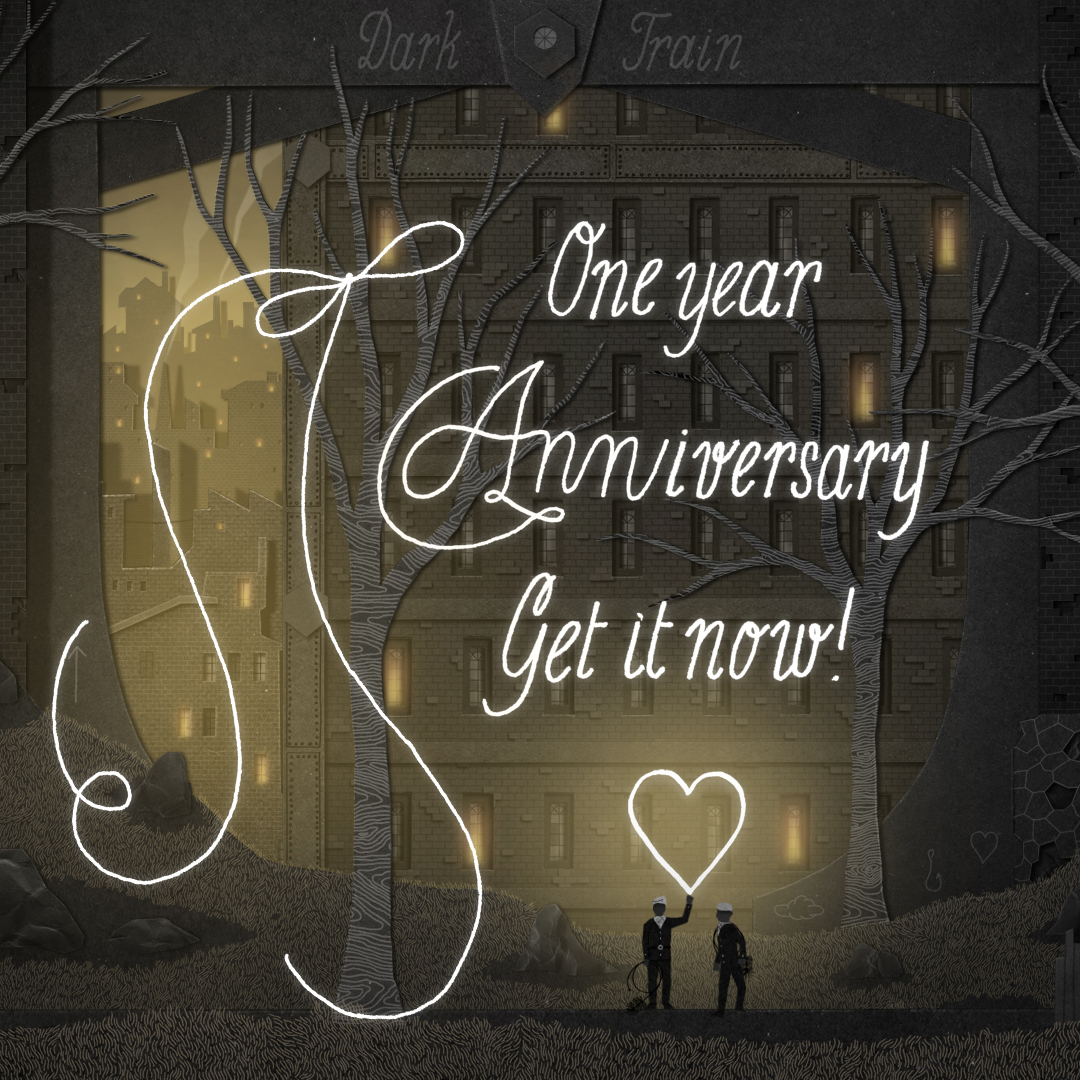 ONE YEAR CELEBRATION:
We celebrate one year of Dark Train, celebrate with us. We are giving aways free tickets for the ride! :) (without Steam keys => comment below)
25 / 10 / 2017 – 15:16
BIG UPDATE ON STEAM KEYS! IT IS POSSIBLE TO GET ONE! EVERYTHING WHAT YOU NEED TO DO IS TO PAY 0.50$ + have itch.io account
SO YOU CAN DOWNLOAD GAME FOR FREE AND IF YOU LIKE IT YOU CAN SUPPORT US + GET THE STEAM KEY.
This is default setting by Itchi.oi and we didnt know that. :)
Here is proof what we did ourselves. Grab that key too if you want ;)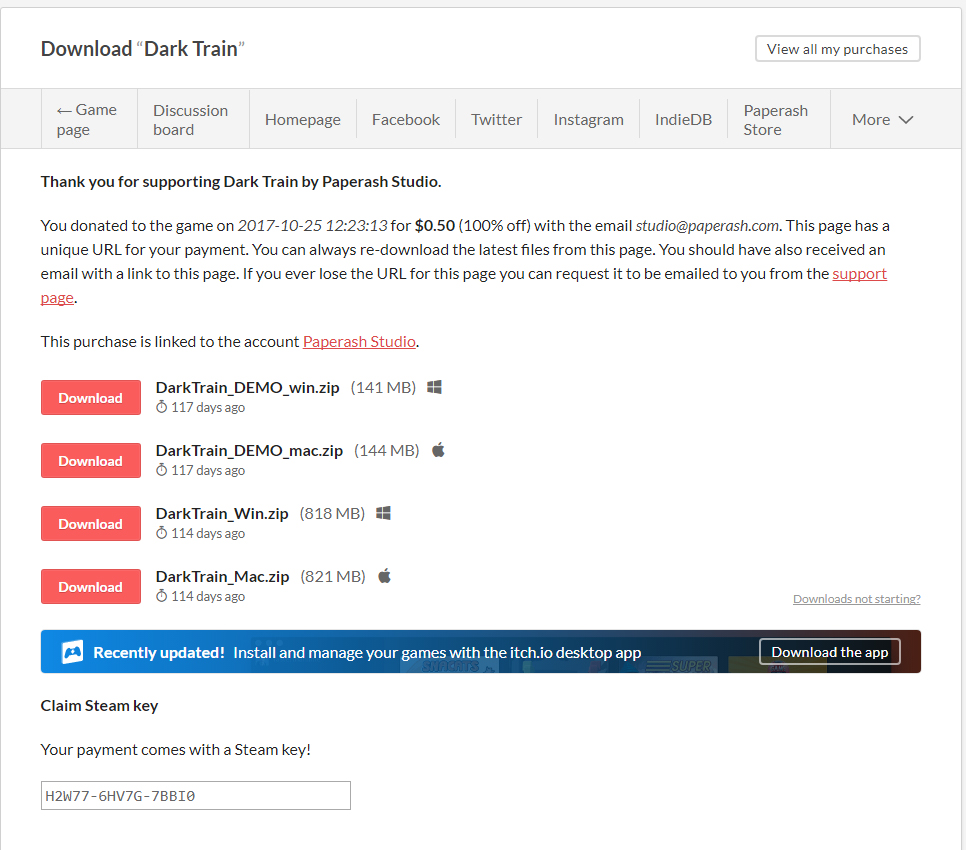 25 / 10 / 2017 – 09:41

Sorry to all honored fans and players but there won't be any STEAM KEYS! Only download! Please, read our comment below.
We are deeply disappointed with all scammers who tried to take STEAM Key, not the game itself.
Now we exactly know why Itch and Humble are no giving away free STEAM keys. Since we wrote you will get one key for subscribing our newsletter, it doesn´t take 4 hours and we have 4000 subscribers with really strange addresses and so on... It is obvious these emails are from scammers or bots who want STEAM key (for re-sale?) and not for the game itself.
Since we are really small developers, we cannot take that risk because these scammers would overtake control of our sales.
To all true players with the heart, please apologize us for this misunderstanding, we are new in this business and this is really new valuable experience what we didn't expect.
You can still enjoy the game through download or amazing Itch client but again – no steam key.
Thanks for the passion and your support!
<3 Paperash
Files
DarkTrain_DEMO_mac.zip
144 MB
Jun 30, 2017
DarkTrain_DEMO_win.zip
141 MB
Jun 30, 2017